ModWall Light Shelf
Light up your firearm displays or workbench with a ModWall Light Shelf. The ModWall Light Shelf is designed with the same width as the ModWall Panel, includes a bright 2200 lumen LED, and makes a perfect addition to any display.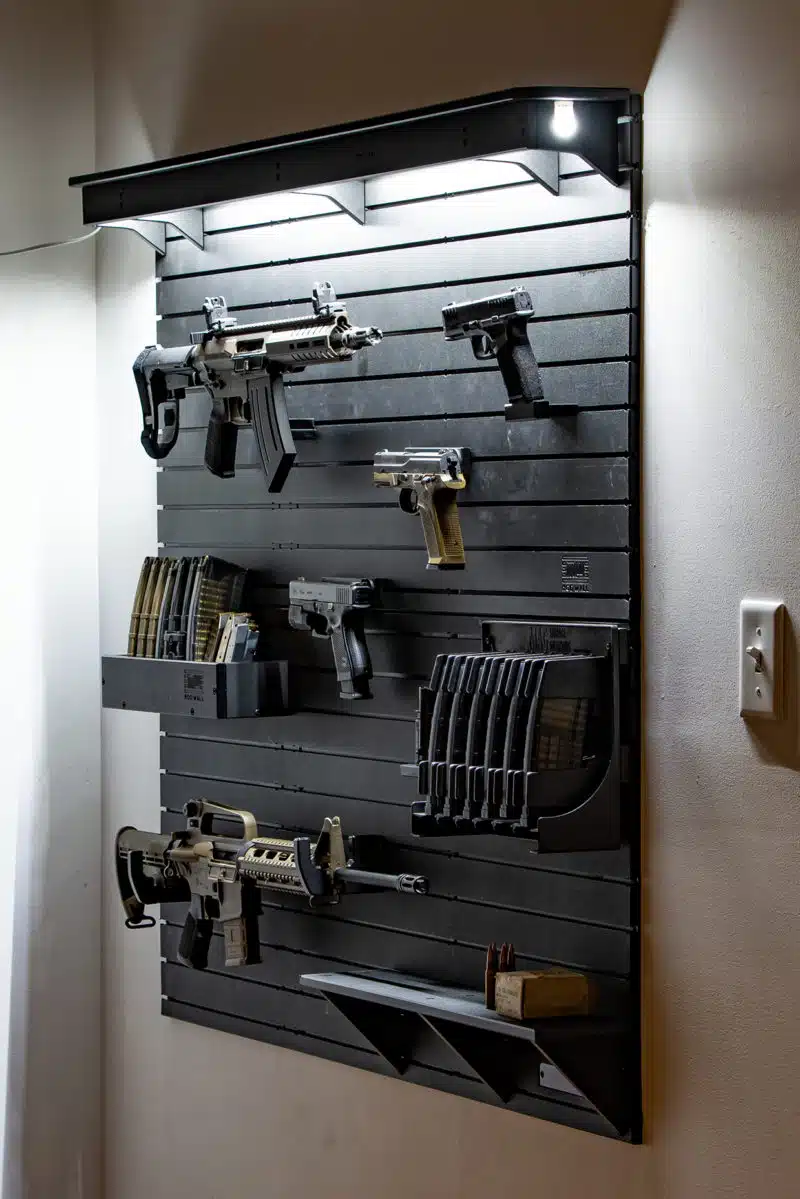 Ready to Pull the Trigger?
ModWall products can be purchased direct from Eastside Garage Outfitters or you can purchase from Tactical Walls, LLC. and have Eastside Garage Outfitters install them to manufacturer specs.
Eastside Garage Outfitters is an authorized stocking reseller for Tactical Walls. We carry the Patriot and Nine-gun in stock. Ask us about the newly released Nano X.